4. Match it to your other electronics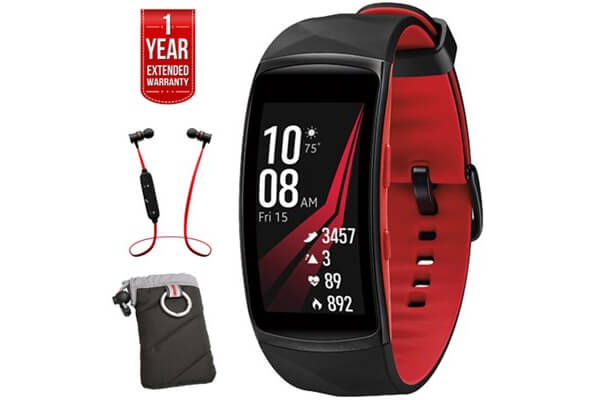 If you make sure your electronics all match, then you'll actually look way more put together. A good example is this Samsung Gear Fit2 fitness tracker and headphone set. The sophisticated red on each piece is pleasing to the eye and matches beautifully together. This goes for your cell phone as well. If you have a red cell phone case, you'll create a cohesive look.
5. Accessorize your fitness tracker
It might be a little scary and downright risky if you approach it incorrectly, but there are ways to add cool stuff to your fitness tracker. This vloggerwill teach you how to add your own "bling" to your regular everyday fitness tracker.
6. Think "Sporty Chic"
"Sporty chic" is a style that's pretty popular right now. It adds the elements of a nice pair of running shoes with a classy blazer. You might also see Adidas track pants with a designer pair of high heels. Think of this style when pairing your outfit together with your fitness tracker. This way, you won't have to change anything about your fitness tracker- you just need to know what to pair it with!