the beauty of majestic mountains, rivers, lakes, and other natural wonders.  Like any other photography niche, the success of landscape photography lies in the lens you use. Thus, you should put much thought into choosing the lens for your photography practice.
What are the Best Lenses for Landscape Photography?
Standard Lens
Ever tried shooting with a smartphone only to be surprised at how far away the scenery appears in the photo? How do DSLR photographers achieve shots that are close to how the human eye sees them? Easy—they use a standard lens.
Canon EF-S 15-85mm f/3.5-5.6 IS USM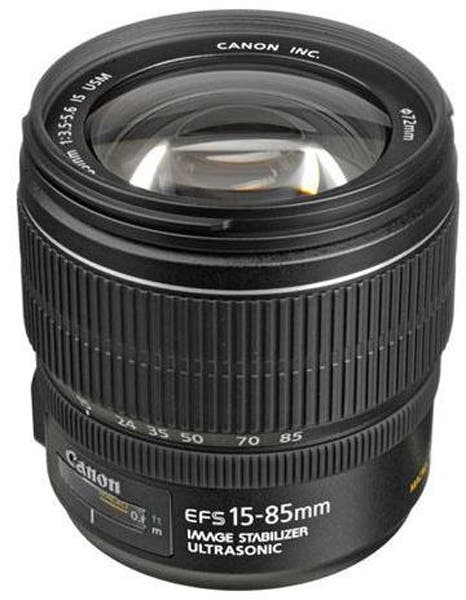 An ultra-wide-angle lens isn't necessary to take great landscape pictures. Most of the time, a standard lens like the Canon EF-S 15-85mm f/3.5-5.6 IS USM with just the right zoom range will get the job done.
Its 4-stop image stabilizer allows you to shoot without having to use a tripod and causing much noise, making it perfect for shooting at night and when shooting moving objects. This Canon lens also has a 7-blade circular aperture that allows its user to isolate a certain element in the frame from the background.
Canon EF-S 15-85mm f/3.5-5.6 USM Key Features:
Sleek and classy textured exterior to match your Canon EOS camera
Super fast and quiet ultrasonic motor (USM) that allows you to use full-time manual focus override without having to switch out of auto focus
Super Spectra lens coating that minimizes flare and ghosting, and maintains color balance and contrast
Automatic panning and tripod detection that makes shooting from any angle easier
Ultra-Wide and Wide-Angle Lens
Many people prefer the wide-angle lens for shooting landscapes. And how could they not? It allows fitting a larger part of the scene into a frame, so there's no need to think of ways to strategically crop your photo when shooting a place that's wider than the average, such as the Angkor Wat temple in Cambodia.